EXPANDING OVERDOSE  PREVENTION AND NALOXONE ACCESS IN THE LOWER EAST SIDE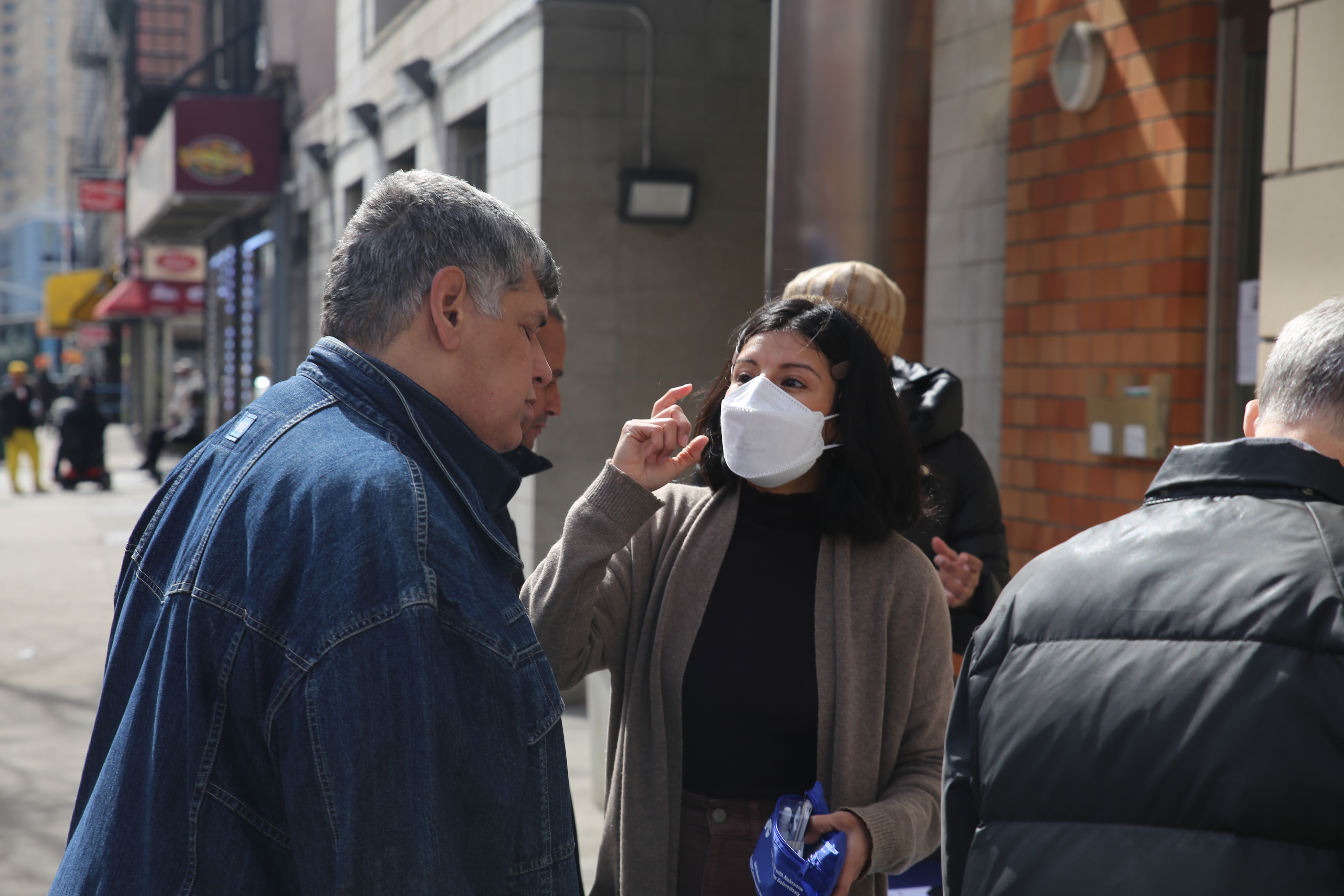 Since 2016, the Opioid Overdose Prevention Program has trained more than 2,500 people in the Lower East Side (Loisaida) community on how to administer naloxone to reverse an otherwise fatal overdose from opioids. From tabling outside the Center for Recovery and Wellness, attending community wide events virtually and in-person, to walking the streets and giving Naloxone to our most vulnerable community members, our mission is to provide every Lower East Side with the necessary life-preserving tools. The OOPP is run in partnership with New York City's Department of Health and Mental Hygiene
Due to the increasing presence of the opioid fentanyl in the illicit market, CRW is also offering Fentanyl Testing Strips trainings to anyone who is interested. Fentanyl is now the most common substance found in accidental drug poisoning deaths in the country, and utilizing Fentanyl Testing Strips can help anyone who uses drugs that may contain fentanyl, even occasionally, to prevent a potential overdose.
Have questions about the Opioid Overdose Prevention Program? Please reach out to Fiorela, our Opioid Overdose Prevention Outreach Coordinator listed below! 
TOGETHER, WE CAN SAVE LIVES
Want to join the cause? Connect with CRW's Opioid Overdose Prevention Program Coordinator to enroll in an overdose prevention training and obtain a Naloxone (Narcan) kit and Fentanyl Testing Strips today!
Sela Redmond
She/Her/Hers
Prevention and Wellness Coordinator
sgrabiner@edalliance.org  
646-395-4452