331 East 12th Street
New York, NY 10003
212-228-7836
Educational Alliance's Sirovich Center for balanced living , free for those 60-plus, provides a hot lunch five days a week and offers a wide variety of programs, classes, and activities that engage both the mind and the body. Activities and classes include a short story discussion group, ceramics, ballroom dancing, karaoke, tai chi, knitting, tap dancing, playwriting, and Zumba. Several seniors have studied to receive certification in hydroponic gardening, and they now maintain Sirovich's garden and give presentations to others about it.
We also have activities to assist with monitoring and maintaining a healthy lifestyle, such as weight management support, stress and relaxation programs, life transition workshops, health screenings, and more.
Older adults have unlimited access to day classes and exclusive access to weekend and evening programs. 

arts and culture
The Sirovich Center offers abundant opportunities for engaging in a variety of arts, crafts, and cultural activities. Our beautiful, light-filled studios and our grand performance hall are the perfect place to unleash your creativity. Check our calendar for the most up-to-date offerings in one of the following:
Dance classes
Open studio ceramics
Painting
Working with clay
Knitting
Choral groups and musical performances
Creative writing classes
Drama and theater groups
health and wellness
As an important component of overall programing, Sirovich Center includes a variety of participatory learning topics and activities to assist you with monitoring, maintaining, and learning practical ways to promote a healthier lifestyle. Check our calendar to view availability of the following:
Personalized wellness plans
Fitness classes
Weight management support
Healthy eating workshops
Stress and relaxation programs
Life transition workshops
Assistance with social services, entitlements, and counseling
social events
The Sirovich Center invites you to participate in ongoing meet-ups and entertaining social activities that will help you to stay connected to other members and program staff. Join us for a variety of free experiences that take advantage of the best that New York City has to offer.
Check our calendar to find out what offerings are available this month.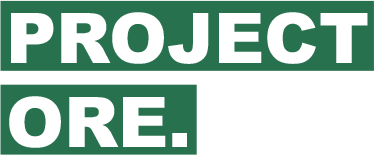 Since 1987, Project ORE has served emergency kosher meals and provided counseling, case management, and other support services to isolated, poor, homeless, and mentally ill Jews.  It is the only program of its kind in New York City.  Based on the mezzanine floor of 331 E. 12th Street, Project ORE provides kosher, family-style community meals including a buffet breakfast, hot lunch, and food packages for Shabbat.
Project ORE offers classes in art, poetry, mental health issues, educational trips, and health and wellness.  We provide a Jewish experience through a weekly Oneg Shabbat, provide licensed clinical social workers to help with housing referrals, assistance with entitlements and benefits, referrals for psychiatric counseling, medical treatment, and crisis intervention for emergency situations.