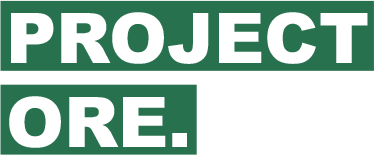 Project ORE provides a unique, tight-knit community for New York City's older adults who are in need of a greater level of support. Using Jewish values to guide our approach, Project ORE provides daily hot kosher lunch to older adults who meet some combination of experiencing social isolation, having mental illness, being homeless or formerly homeless, low-income, Jewish, or otherwise at risk. Based on the mezzanine floor of the Sirovich Community Center at 331 E. 12th St., Project ORE provides familial community and social services for those who may not have other supports in their lives.
Project ORE offers classes in art, poetry, mental health issues, educational trips, and health and wellness. We provide a Jewish experience through a weekly Oneg Shabbat, Hebrew classes, Torah study, and celebration of Jewish holidays. Licensed social workers are available to help with housing referrals, assistance with entitlements and benefits, referrals for psychiatric counseling, medical treatment, and crisis intervention for emergency situations.
In addition to on-site services, Project ORE social workers and interns provide home-based support for older adults in the East Village and Lower East Side. In particular, Project ORE specializes in providing clinical support for older adults with hoarding disorder. Using a sensitive and clinically-informed approach, our social workers and social work interns engage with clients to address potentially dangerous conditions in the home while exploring underlying causes for hoarding behavior.
331 East 12th Street
New York, NY 10003
212-780-5436