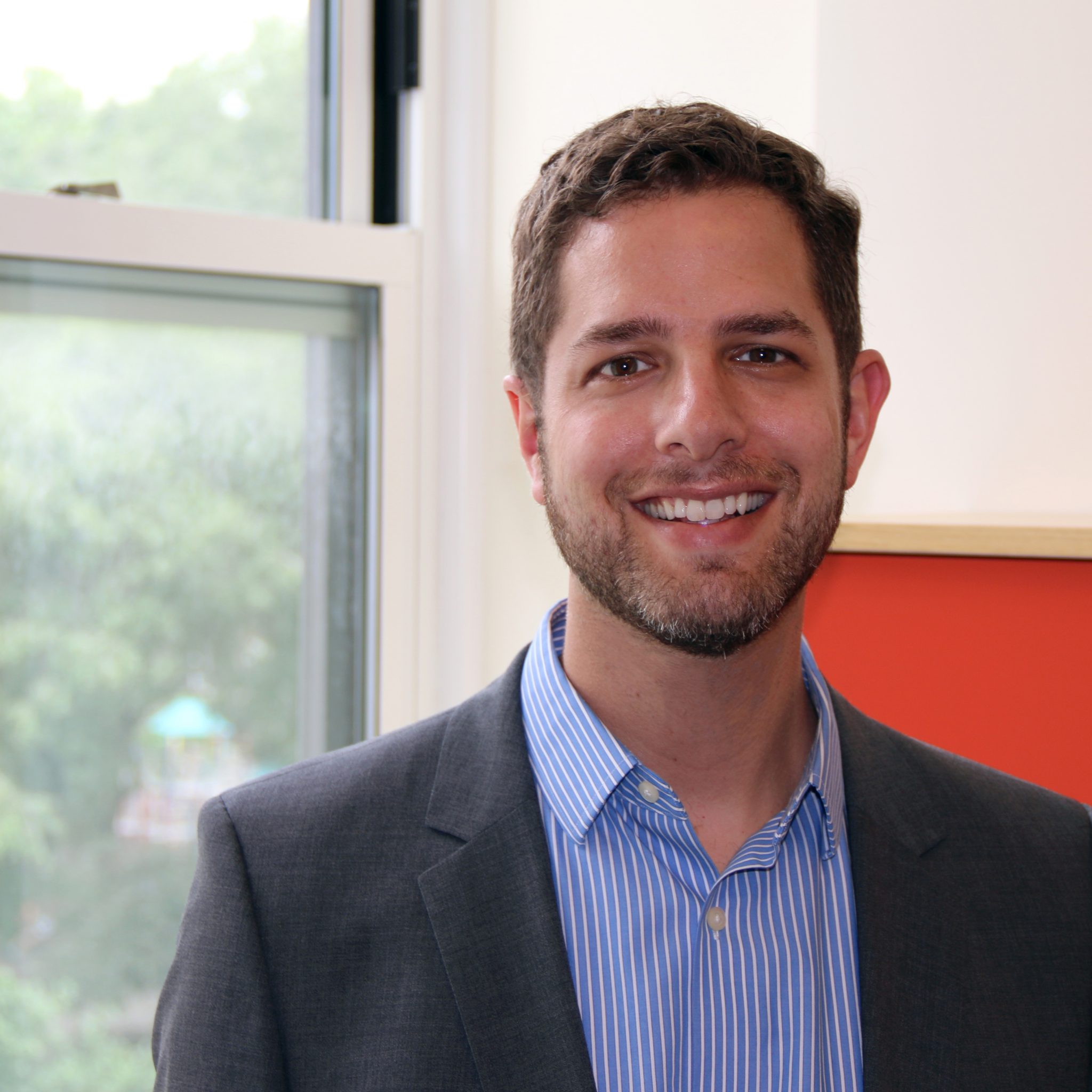 Jonathan Skolnick, Ed. L.D.
Executive Vice President
Dr. Jonathan Skolnick, Ed.L.D. is one of Educational Alliance's Executive Vice Presidents, overseeing strategic planning, research and evaluation, as well as the 14th Street Y, Sirovich Center for Balanced Living, and Employment Services. Jonathan began his career as a NYC Teaching Fellow at Washington Irving High School, and in 2007 he joined the Office of School Leadership at the NYC Department of Education (NYCDOE). Over the next several years, Jonathan worked in a variety of roles to build innovative learning partnerships across the city. In 2009 he was a founding member of School of One, a groundbreaking learning model housed at MS 131 on Hester Street that became one of Time Magazine's Best Inventions of 2009. He later helped to lead the NYCDOE's Office of Innovation as a senior director for iZone360, a community of over 50 innovative middle and high schools. In 2012 he joined the founding team of Caliber Schools, a K-8 blended learning charter network, and more recently he founded and led the design and application process for Prime Public Charter School, a proposed middle school in Brooklyn.
In 2013 Jonathan was selected as one of 25 national leaders to receive a full scholarship for the Doctorate in Education Leadership (Ed.L.D.) at Harvard University, a groundbreaking interdisciplinary degree program that allowed him to lead with and learn from business, education, and policy leaders across the country. 
Jonathan also holds an A.B. in Modern U.S. History from Brown University and a Masters in the Science of Teaching from Pace University. He is on the Board of Compass Charter School and the Steering Committee for Israel Policy Forum (IPF) Atid. Throughout his career, Jonathan has been driven by his Jewish values and his belief that innovative and inclusive community organizations can change lives. His own family came to this country seeking refuge, and here they found a society ready to help them achieve their dreams. He views his work at Educational Alliance as a way to keep the American dream alive and thriving in the 21st century.