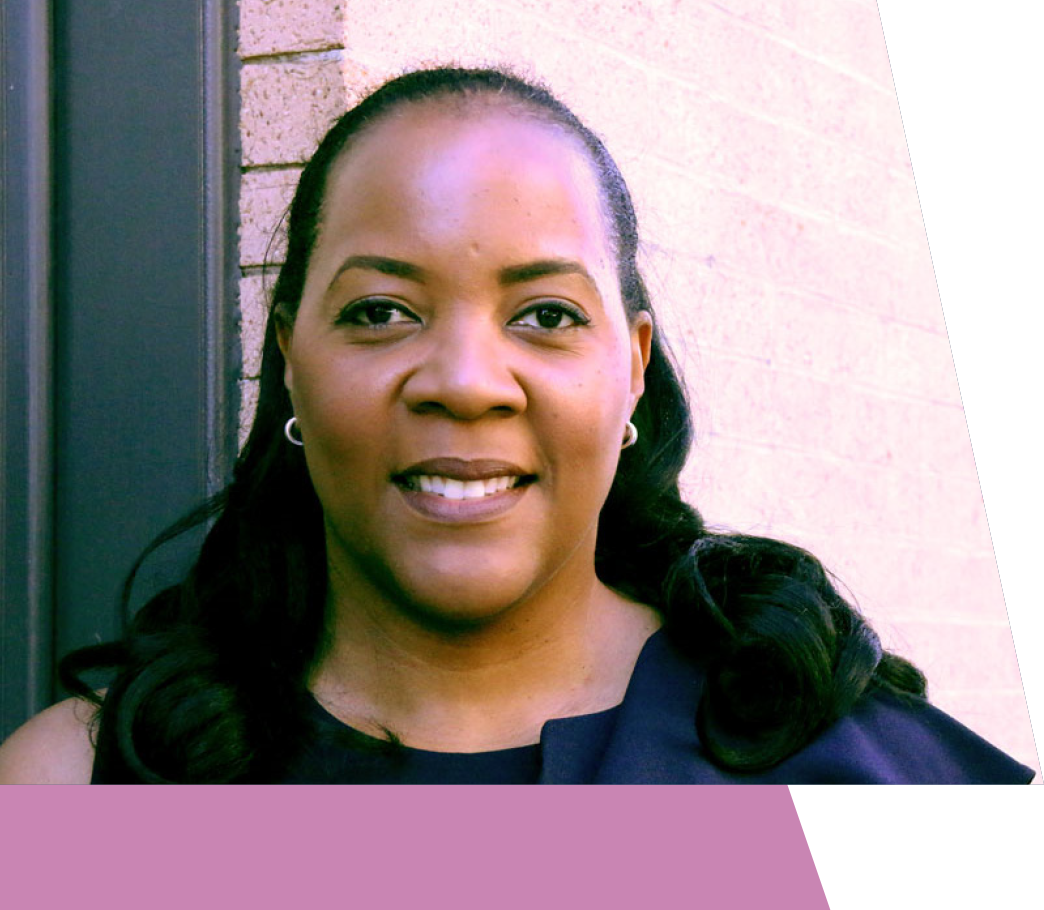 PATRICIA CHARLEMAGNE, JD, MPS
EXECUTIVE DIRECTOR OF COMMUNITY SCHOOLS & YOUTH DEVELOPMENT, OF COUNSEL
Patricia L. Charlemagne, J.D., M.P.S. is the Executive Director of Community Schools & Youth Development and General Counsel for the Educational Alliance. Educational Alliance brings together diverse communities in Lower Manhattan (New York), offering individuals and families high quality, multi-generational programs, and services that enhance their well-being and socioeconomic opportunities. As the Executive Director, Patricia is responsible for a portfolio of seven public schools serving nearly 2,000 elementary and middle school students with a program staff of 200. As counsel, she plays a vital role in risk management, contract negotiations, and labor relations for the entire agency.
Patricia leads the development and implementation of programs designed to support all members of the local school communities during the traditional school day and out of school time, including evenings and summers. For students, that includes providing meaningful spaces for social, emotional, cognitive and academic development. For adults, that includes a wide range of cultural events, lectures, innovative programs and access to needed social services and wellness care.
With nearly 15 years of experience developing culturally resonant and responsive after school programs for traditional public schools and charter schools, combined with the practice of small business and non-profit law, Patricia continues to serve as an advocate for those with limited financial means and a wealth of cultural resources. Patricia holds a B.A. in African-American Studies and Government from Wesleyan University, an M.P.S. in Africana Studies from The Graduate School of Cornell, and a J.D. from the James E. Beasley School of Law at Temple University, with a license to practice law in the State of New York. She is currently a doctoral candidate in the Mid-Career Educational Leadership Program at the University of Pennsylvania Graduate School of Education. Her content areas of expertise include after school programs; community and family engagement; positive youth leadership development, college readiness, and career exposure; the administration of justice and public safety from an educational and legal perspective; workforce development; and diversity, equity, and inclusion for non-profit corporations, district public schools, and charter schools. Patricia is a long-standing member of the Board of Trustees for Urban Dove Team Charter School Management Organization with high schools in Brooklyn and the Bronx.
Patricia serves as the Inaugural Chair of The Strong Families Commission, Incorporated (THE COMMISSION) National Council of Fellows, a national nonprofit that advocates for the full inclusion of fathers in promoting the well-being of children and families. Her Fellowship will address the development of a collegial education model that will serve the next generation of father, child and family Practitioners & Scholars interested in making informed contributions to society's understanding of the importance of a Father's Involvement in the Lives of Children and Families. In addition, Patricia is a member of the NYC Steering Committee of the Coalition for Community School Excellence, consisting of 60+ lead community school partner organizations, neighborhood groups, parents, advocacy organizations, to elevate the voice of stakeholders to ensure the success of the community schools initiative.
Patricia is the mother of two Alix (8) and TK (4) and wife of an Army Veteran and Special Education educator and school leader, Frank. She is committed to ensuring that all children can have access to the resources and support that will enable them to become promising, global citizens.