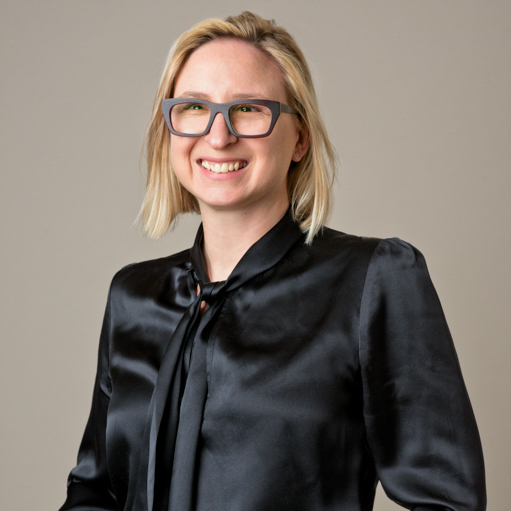 ANYA HOERBURGER
Chief Strategy officer
Anya Hoerburger is Educational Alliance's Chief Strategy Officer.  As a proud fifth generation New Yorker, she is honored to steer this storied community-based organization in its mission to deliver transformational programs and services to our neighbors in Lower Manhattan.
As such, she is responsible for long-range strategic planning, capital fundraising, and partnership development with like-minded public and private entities. Anya previously served as Senior Advisor to the Managing Partner and Managing Director of Investor Relations and Communications at InterMedia Partners, LP.   As a senior advisor to business, non-profit and government leaders, Anya became the trusted authority for raising the necessary capital to fund an organization's ambitions.  Through her work in both development and communications, she has overseen large-scale capital raises and multiyear campaigns.
In over fifteen years in development, Anya raised nearly $1 billion dollars from institutional investors, family offices and individuals for politics, businesses, non-profits and arts organizations. Anya's approach to fundraising is threefold: build genuine lasting relationships; know both how and when to ask for money; and insist on supporting and promoting a great product.  Through her exceptional ability to collaborate, she integrates distinct people and agendas in support of a common goal.
Anya knows that an excellent communication strategy is key to building genuine lasting relationships. At InterMedia Partners, she lead a PR/communications team, overseeing investor events and managing all internal and external corporate communications.  She also contributed to and edited investor reports and communications and oversaw the Fund's Advisory and Limited Partners' Boards.
Anya serves on the board of Planned Parenthood of Greater New York Action Fund and is a member of the Strategic Leadership Team at Romemu Brooklyn. Anya is a graduate of Smith College with a B.A. in Government and holds a Certificate in Finance and Accounting through Columbia Business School.  She resides in Dumbo, Brooklyn.